Ambassador ONG Keng Yong
Ambassador-at-Large at the
Singapore Ministry of Foreign Affairs

Ambassador ONG Keng Yong is Executive Deputy Chairman of the S. Rajaratnam School of International Studies at the Nanyang Technological University in Singapore since November 2014. Concurrently, he is Ambassador-at-Large at the Singapore Ministry of Foreign Affairs, non-resident High Commissioner to Pakistan and non-resident Ambassador to Iran. Mr Ong also serves as Chairman of the Singapore International Foundation (SIF). Mr Ong was High Commissioner of Singapore to Malaysia from July 2011 to October 2014. He served as Secretary-General of ASEAN (Association of Southeast Asian Nations), based in Jakarta, Indonesia from January 2003 to January 2008. He was Singapore's High Commissioner to India and concurrently Ambassador to Nepal from 1996 to 1998. From September 1998 to December 2002, he was Press Secretary to the then Prime Minister of Singapore, Mr Goh Chok Tong. From 2008 to 2011, he served as Director of the Institute of Policy Studies (IPS) in the Lee Kuan Yew School of Public Policy at the National University of Singapore.
Victoria DE LA HUERGA
Vice President, Investor Relations and ADM Ventures
Archer Daniels Midland Company
Victoria de la Huerga is vice president, Investor Relations and ADM Ventures, for Archer Daniels Midland Company. In her Investor Relations role, she oversees the relationships and communications with existing and potential shareholders on ADM's strategy and performance. In her Ventures role, she oversees ADM's efforts to drive organic growth through internal product development, external partnerships, and investments. Prior to her current position, de la Huerga was global head of marketing and strategy for ADM's WILD Flavors and Specialty Ingredients business unit. She has also served as head of North American beverage; head of Latin America & strategic planning; and head of North American technology and innovation for WILD Flavors. Before joining ADM, de la Huerga spent 12 years in global product development at PepsiCo where she was responsible for PepsiCo's carbonated beverage portfolio. She also spent two years with Joseph E. Seagram & Son. De la Huerga holds a bachelor's degree in Biochemistry from the University of Wisconsin – Madison. She has also completed executive business programs at Harvard Business School and IMD. De la Huerga serves as a Co-Chair for The American Cancer Society's Taste of Hope event for both the 2018 and 2019 event. Prior to this, she served on the Council for Taste of Hope in 2016 and 2017. In 2019, the Illinois Diversity Council recognized ADM's Victoria de la Huerga among the organization's annual "Power 50" at the Illinois Women's Conference in Chicago. The Power 50 recognizes women in leadership roles in the state of Illinois.
Michael DEAN
Founding Partner
AgFunder

Michael's been looking closely at all-types of agrifood tech since 2012. He sits on the Board of the SproutX Accelerator; the Advisory Board of the Netherlands based RockStart AgriFood Tech Accelerator; and is a startup mentor at Rocket Seeder Agrifood Tech Accelerator and Hatch Aquaculture Accelerator. Michael has been interviewed on agrifood tech innovation and investment by numerous leading media outlets including Bloomberg, The Economist, The Australian Financial Review, TechIn AsiaAgri Investor and ABC Australia.
Isabelle DECITRE
Founder & CEO
ID Capital Pte. Ltd.
Isabelle set up ID Capital in 2012 when moving to Singapore after a 20-year corporate career in the luxury industry, her last position being SVP Marketing & Communications for the Cognac brand Hennessy. After looking at several emerging sectors to invest in she realized the FoodTech & AgriTech sectors were bound for dramatic change. Future Food Asia was born mid 2016 out of the belief that challenges facing agriculture are often region-specific, and thus, the best minds to tackle these problems can be found within local teams. It aims at fostering innovation in food sustainability and multiplying investment opportunities across Asia Pacific. Today Future Food Asia is in its third year and ID Capital is has been appointed as a co-investment partner in agrifoodtech startups by SEEDS Capital, the investment arm of Enterprise Singapore. Along with her team, Isabelle scouts and reviews a few hundred agrifoodtech startups every year.
Dr. Pablo ERAT
Co-Founding Partner
Pioneering Ventures

Dr. Pablo Erat is Co-Founding Partner and director on the Board of Pioneering Ventures AG. The company focuses on transforming under-served India through industrial-scale ventures – in the agriculture and food sectors – delivering sustainable financial returns with solid governance and verifiable social and environmental impact. Before joining Pioneering Ventures, Pablo spent more than a decade helping leading corporations and start-up companies in various industries develop and implement innovative strategies. On this journey, he co-founded Executive Insight, a specialized healthcare consulting firm supporting biopharmaceutical companies to successfully prepare, launch and commercialize their products. Pablo is also a passionate triathlete who has completed 20 full distance Ironman races and became European amateur champion in long-distance triathlon. Together with his wife Lucia, he also became Swiss champion in ultramarathon cycling.

Dr. Erich ERBER
Founder & President
ERBER AG

Erich Erber is the Founder and President of ERBER Aktiengesellschaft, an Austrian non-listed holding company, which started with three employees in 1983. Today the ERBER Group is organized in four Divisions: BIOMIN, ROMER, SANPHAR and EFB. ERBER Group has the vision to "support innovative and sustainable solutions for the safety and quality of feed and food production for a growing world population"! The 36 ERBER Group affiliates operate in more than 120 countries and are active in all major markets. With "Science – Service – Speed" in agro biotech, the four divisions provide solutions from mycotoxin risk management in feed to natural growth and health in animal husbandry and natural crop protection in fruit production. Erich Erber is a honorary senator of the University of Veterinary Medicine, Vienna and University of Natural Resources and Life Sciences, Vienna. He is the past president of the Austrian Business Association in Singapore and is the Economic Ambassador of Singapore to Lower Austria and Vienna. In 2016 the Lower Austrian Governor Erwin Pröll awarded Erich Erber with the silver Commander's Cross (Komturkreuz) for his economic and scientific achievements. Erich Erber has been living in Asia since 1994; He plays an active role as Chairman of the Supervisory Board.
Hian GOH
Founder, Partner
Openspace Ventures Pte Ltd

Hian Goh is Founder and Partner of Openspace Ventures (formerly NSI Ventures), a Singapore-headquartered VC focused on Series A and B investments in Southeast Asia-based technology companies. Openspace currently manages 2 funds with total committed capital of US$225M. Selected Openspace investments overseen by Hian include Chope, FinAccel, Love Bonito, Grain, Axinan & Sweet Escape.
Openspace's inaugural fund launched in 2014 is ranked by Preqin as the 3rd best performing VC fund in Asia for its vintage. Of the 15 investments in the fund 1 portfolio, 13 have completed substantial follow on funding of over US$2.6 billion dollars. As of Dec 2018, Openspace Ventures Fund I (launched end 2014) is tracking in top 5% of VC funds globally according to Cambridge & Associates data. In 2018, Hian was a finalist for Asian VC/PE Professional of the Year as coordinated by the Asian Venture Capital Journal.
Prior to founding Openspace Ventures, Hian was the Founder of the Asian Food Channel (AFC), a 24Hour food and lifestyle Pay TV network, which was acquired by Scripps Networks in 2013. The AFC investment won the Singapore Venture Capital Association's Best Performing Venture Capital Investment award. Hian was also the recipient of the DBS Spirit of Vision Prestige Award for Singapore entrepreneurship.
Hian began his career as an investment banker and was an early member of the Salomon Smith Barney Technology investment banking practice in Asia, (now part of Citigroup) in 1999. Hian graduated with a degree in Jurisprudence (Law) from Trinity College, Oxford, and an MBA from INSEAD. He is also a Reserve Officer with the Singapore Navy and is a Board Member of the Singapore Science Centre.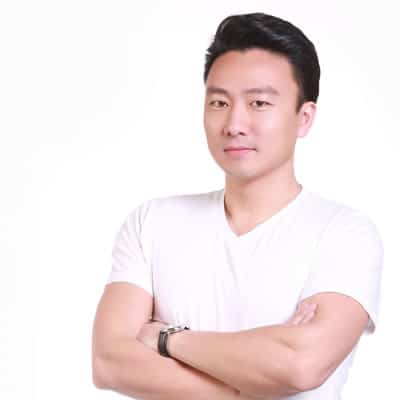 Justin GONG
Co-Founder & Vice President of
XAG

In 2013, Justin joined XAG (XA.COM) as the co-founder, took charge of corporate strategy, globalisation and marketing. XAG is now one of the world's largest agricultural technology companies, leading in design, development, manufacturing and operation of agricultural UASs (Unmanned Aerial Systems) & robots. During the last 5 years, Justin and his team had successfully introduced UAS plant protection services to millions of Chinese farmers, served more than 4 millions of farmland in China, and now continue to cultivate on the global market. In 2016, Justin founded XAG Academy, educated more than 110 thousand young agricultural professionals to utilise new technologies and embed sustainable-thinking in farming. In August, 2018, Justin gate-crashed the Forbes China "30 Under 30", marked his contribution in the field of agricultural technology.
Dr. Ralph GRAICHEN 
Director, Food and Consumer
A*STAR, Singapore

Dr Ralph Graichen is currently Director, Food and Consumer at the Agency for Science, Technology and Research (A*STAR), Singapore. He has a co-appointment as Adjunct Associate Professor with Nanyang Technological University, School of Chemical & Biomedical Engineering. In his current position with A*STAR, Ralph is working with strategic partners to administer and develop new initiatives and programmes in the research areas of food, nutrition and consumer care. Ralph is a board member of the Singapore Food Agency as well as a member of the Singapore Food Standard Committee. He is sitting on the advisory panel for the COI Complementary Health Products, Temasek Poly, advising the Food Innovation & Resource Centre at Singapore Polytechnic and multiple start-ups in the food space. Ralph has over 15 years of experience in the local and global biomedical and nutrition industry. He was previously Research Operations Manager for Abbott Nutrition in Asia, establishing the R&D infrastructure and managing the research portfolio for Asia. Prior to joining AN, Ralph was Research Director for ES Cell International, the first organization to provide clinical grade embryonic stem cell lines to the world's research community (now a subsidiary of Bio Time Inc). Preceding ES Cell Ralph was part of the regional business development team at Roche Diagnostics Asia Pacific. Ralph graduated with a master in Biology from the Johannes Gutenberg University, Mainz, Germany and attained his PhD from the National University Singapore through the Institute of Molecular and Cell Biology. Ralph attended the Food System Leadership Institute, a program of the Association of Public and Land-Grant Universities (APLU) with support from the W.K. Kellogg Foundation.
Peter HUANG 
President of Greater China
Corteva Agriscience™ Agriculture
Division of DowDupont
Mr. Peter Huang is the president of Greater China, Corteva Agrisciecne™, agriculture division of DowDupont. He has been leading the Greater China operation of the agriculture division since the Dow-Dupont merger. In this position, Peter is responsible for the integration of the heritage Dow AgroSciences, Dupont Crop Protection and Pioneer Seeds businesses and setting up a stand-alone company for Corteva Agriscience in Greater China. Mr. Huang joined DuPont in 2004, as a senior business analyst for fluorine product business unit in its headquarter in Wilmington, Delaware. In 2005, he relocated to Asia and served on a variety of roles in AP including six-sigma black belt, master black-belt, regional marketing manager and China business manager. In 2009, Peter joined DuPont Building Innovations as the director of Greater China and later on was appointed as the director of Asia Pacific. In 2014, Mr. Huang joined DuPont Crop Protection business and started his journey in the agriculture industry. Mr. Huang also serves as the Chairman of Crop Life China, an international federation representing the plant science industry in China. Before joining DuPont, Peter was a management consultant in A.T.Kearney, providing management consultancy, such as business strategy development, corporate governance, market entry plan, organization restructure, for MNCs, SOEs and private companies from various industries. Peter Huang holds bachelor degree from Donghua University, master degree from Fudan University and MBA from The Wharton School, University of Pennsylvania.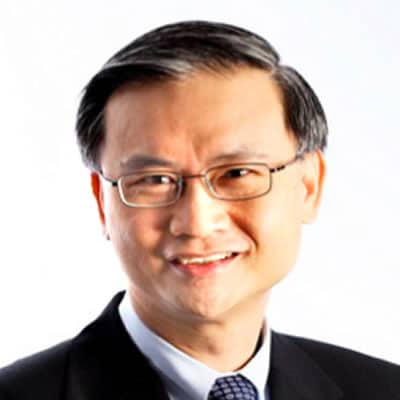 Ted TAN
Deputy Chief Executive OfficerEnterprise Singapore
Mr Ted Tan is the Deputy Chief Executive Officer of Enterprise Singapore, the government agency under the Ministry of Trade and Industry responsible for championing enterprise growth. Mr Tan plays an important role in industry and enterprise development, and establishing strategic partnerships to help start-ups and enterprises grow into globally competitive companies. Mr Tan was the Deputy CEO of SPRING and IE Singapore. He is currently the Chairman of SEEDS Capital and Intellectual Property Intermediary (IPI), Board Member of Advanced Remanufacturing Technology Centre (ARTC), Singapore Management University Academy, Singapore Academy of Law (SAL) Ventures Ltd and the Intellectual Property Office of Singapore (IPOS). Mr Tan spent 18 years in the private sector and held senior positions including CEO and Managing Director of U.S. and UK companies. Before joining the public sector, he was involved in mergers and acquisitions and instrumental in the public listing of a Fintech company. Mr Tan graduated with a Bachelor of Applied Science (Honours) in Electrical Engineering and a Master of Business Administration. He is an alumnus of the Advanced Management Programme at Harvard Business School.
Surachet TANWONGSVAL
Vice President and General Manager, Institutional, APAC
Ecolab
Surachet Tanwongsval is vice president and general manager of Ecolab's Institutional division in Asia Pacific. A trusted partner at nearly three million customer locations, Ecolab (ECL) is the global leader in water, hygiene and energy technologies and services that protect people and vital resources. With annual sales of $15 billion and 49,000 associates, Ecolab delivers comprehensive solutions, data-driven insights and on-site service to promote safe food, maintain clean environments, optimize water and energy use, and improve operational efficiencies for customers in the food, healthcare, energy, hospitality and industrial markets in more than 170 countries around the world. In his current role, Surachet is responsible for leading the institutional business (lodging, food services, long term care, and facility services) across Asia Pacific with a team of over 600 associates. Previously, Surachet led the institutional business in South East Asia and India. He has also served as managing director of Thailand, Indochina, and Philippines, where he was responsible for overall company business and operations with over 700 associates and four manufacturing facilities covering institutional, food and beverage, pest elimination, water and process services, and energy services. Prior to Ecolab, Surachet gained international experience in strategy consulting, business unit operations, and nation-level industry development. Having worked in Asia and North America, he brings a diversified background and exceptional subject matter expertise in multiple industries and functions. He has managed business units with P&L responsibilities, led large international projects and teams, advised CEOs, as well as participated in knowledge and capability development. Surachet holds a bachelor's degree in Civil Engineering from Chulalongkorn University in Bangkok, a master's degree in Civil Engineering from the National University of Singapore and a certificate in Global Strategic Management from Harvard Business School Executive Education.
Ahmed JAVED 
Senior Market Engagement Manager – mAgri
GSMA
Ahmed is a Senior Market Engagement Manager for the GSMA mAgri programme, working across multiple markets in Asia and Africa. Providing consultancy and implementation support to partner mobile operators in Asia, he led GSMA engagements to launch and scale two mobile advisory services in Asia, which today have more than 5 million active users. More recently, he has worked in Asia and Africa to support digitization of the last mile of agricultural value chains, with a focus on promoting financial inclusion for smallholder farmers. Before joining GSMA, Ahmed was managing multiple mobile money products for Telenor easypaisa. Prior to that, he worked with Standard Chartered Bank, primarily within the Unsecured Lending and Small and Medium Enterprise functions. Ahmed completed his undergraduate studies from the Lahore University of Management Sciences in Pakistan and his MBA from the University of California, Los Angeles.
Peter KENNEDY
Managing Director of Clean Resources Asia Growth Fund 
CLSA Capital Partners (Singapore) Pte Ltd
Peter is Managing Director of CLSA Capital Partners (Singapore) Pte Ltd. He has been investing in private and public companies for over 25 years across Asia, the U.S. and Europe. He currently heads CLSA's Clean Resources Private Equity Fund, which has an impact-driven focus, targeting growth-stage investments in the water and sustainable agriculture sectors. Peter was an early investor in the impact area and was the founding partner at Fulcrum Funds focused on sustainable agriculture and recycling. Prior to Fulcrum, Peter led Morgan Stanley's research efforts in New York and London, evaluating early-stage technology and telecommunications companies. At Morgan Stanley, Peter brought 11 initial public offerings (IPOs) to market in an aggregate amount of over US$1 billion, and was a top Institutional Investor-ranked equity analyst. Peter has also managed new business development for NYNEX International, directing over US$500 million of investment into new Asian and European infrastructure businesses. Peter frequently presents at leading global water and clean technology conferences, including the World Agri-Tech Investment Summit, The Blue Tech Forum and Singapore International Water Week. He holds a Master's of Business Administration degree and a Bachelor's of Arts degree in Economics from the Hagan School of Business, Iona College.
Nicola KERSLAKE
Founder
Contain Inc
Nicola is the founder of Contain Inc., an alternate finance business dedicated to indoor growers. It cuts the cost of founding or expanding an indoor farm by 80% through data-driven lease finance. Previously, she founded Indoor Ag-Con, the premier indoor agriculture event. Her company, Newbean Capital, disposed of Indoor Ag-Con to event industry professionals in 2018, marking one of the few successful exits in the young indoor agriculture industry. Nicola has spent more than 20 years in real assets investments. After spending time as a rated equity analyst at ABN Amro Hoare Govett in London, she led a team of equity analysts in Asia, achieving top 3 ratings in independent analyst rankings. In the US, she ran hedge fund portfolios at Monitor Group and managed private equity and real asset platforms for SEI Investments. A graduate with honors of Magdalen College, Oxford, where she studied politics, philosophy and economics, Nicola also holds Chartered Financial Analyst and Chartered Alternative Investment Analyst qualifications.

Jeffrey KHOO
Head, Food and Agribusiness Sales, Asia
Swiss Re Corporate Solutions
Jeffrey Khoo is the Asia Head for Food and Agribusiness Sales at Swiss Re Corporate Solutions. He is the nominated Top Topics Expert on Food Security for Swiss Re Group. Jeffrey graduated with Honors from the National University of Singapore in Botany in 1994. Prior to joining Swiss Re, he was the Director, Agribusiness at Private Equity firm Caudex Asia. Jeffrey was previously Deputy CEO of Green Agritech International Ltd, a fertilizer manufacturer based in Suzhou, China. In 2007 he was the General Manager of Singapore Stock Exchange listed agriculture and biotechnology company, Guangzhao IFB. Jeffrey is the current Finance Chairman at the National University of Singapore Society, Adviser to the Myanmar Rice Association and former Chairman of People's Association PMET Industry Guru Series.

Takashi KOYAMA
Partner  
OPEN MEALS / Dentsu
Takashi joined Dentsu in 2007. As Creative Director and Copywriter, he has worked on branding campaigns for clients such as Coca-Cola, Honda, Hitachi and Ajinomoto. He also had an experience working at Google Sydney in 2018. He joined Open Meals right after Ryosuke Sakaki, founder of the team, launched the project within Dentsu in 2014, and has explored the possibility of digitalizing food since then. Open Meals showcased their concepts of food digitalization, 'Sushi Teleportation' and 'Sushi Singularity,' at SXSW (USA) in 2018 and 2019. By collaborating with 3D-printing and health tech startups, university professors and so many other partners, Open Meals plans to open a pop-up restaurant 'Sushi Singularity Tokyo' next year where the customers can enjoy a whole new food experience. Open Meals also collaborates with JAXA, Japan Aerospace Exploration Agency, and other organizations on developing 'future space food.'
Shen Ming LEE
Author and Fund Fellow
FoodFutureCo
Shen Ming Lee is the author of "Hungry for Disruption: How Tech Innovations Will Nourish 10 Billion by 2050," and a fund fellow at FoodFutureCo, an agri-food tech accelerator and fund in New York City. She is also the founder of Fresco Foods, a social food venture based in New York. A lover of all things gastronomy, Shen went to the Cornell University School of Hotel Administration to pursue her undergraduate studies. Through her work, she aims to help build and support a more sustainable, inclusive, and nutritious food system. She grew up in Malaysia and previously lived in Singapore. In Singapore, she started Fresco Supper Club, a social impact-driven restaurant, and spoke about her experiences with entrepreneurship and innovation in her TEDx talk. In her free time, Shen loves to cook and bake, go to farmer's markets, spin, box, and watch Suits and Chef's Table.
Dr. Nitza KARDISH
CEOTrendlines
A pioneer in Israel's agrifood-tech investment community, Nitza brings more than a decade of experience in early-stage investments in healthcare and agrifood and a vast entrepreneurship background. Nitza is currently the CEO of Singapore-based Trendlines Agrifood Pte. Ltd. and the Vice Chair of Trendlines Agrifood Innovation Centre Pte. Ltd. Previously she served as the CEO of the Trendline Group's Israel Incubators, a group of incubators focused on agrifood-tech and healthcare, managing a USD ~130 M portfolio. Prior to joining the Trendlines group, Nitza served as the VP Business Development at TechnionSeed, a technological incubator founded by the Technion – Israel Institute of Technology. She also managed Business Development at Rafael Development Cooperation; and was the CEO of Clal Life Sciences. Nitza holds a Ph.D. in Life Sciences from Tel Aviv University and an M.Sc. , Summa Cum Laude, from Tel Aviv University
Hemendra MATHUR
Co-founder
ThinkAg
Hemendra has over 23 years of experience in venture capital, private equity, management consulting and investment banking.
Hemendra in his career has invested in several early stage agritech companies and SMEs in food processing and agricultural supply chain. He is a mentor, investor and board member in many food and ag-tech start-ups working on innovations in agri-inputs, market linkages, mechanization, food nutrition and farmer financing.
Hemendra is co-founder of ThinkAg – a platform for accelerating the adoption of innovations in agriculture. He is also working as Venture Partner with Bharat Innovation Fund –investing in deep-tech start-ups across sectors. In his previous assignments; he has worked with SEAF, Yes Bank, Rabobank, KSA Technopak and ORG-MARG.
He has authored many papers on the subject and speaks regularly at conferences pertaining to food and agribusiness sector as well as start-up ecosystem. He is a management graduate from IIM (Ahmedabad) and Agricultural Engineer from Rajasthan Agricultural University.
Dr. Pam MARRONE
CEO and Founder
Marrone Bio Innovations, Inc.
Dr. Marrone is currently CEO/Founder of Marrone Bio Innovations (MBI), a company she started in 2006 to discover and develop bio-based products for pest management and plant health. On August 2, 2013, MBI listed its stock as MBII on NASDAQ. The company's award-winning products are used in fruit, nut, vegetable and row crop markets. MBI also is also marketing Zequanox® for invasive zebra and quagga mussels. MBI has several more products in the pipeline, including a biofumigant and three bioherbicides. In January 2019, she was awarded the "Sustie" award by the Ecological Farming Association for her decades-long leadership in sustainable agriculture. In October 2014, Dr. Marrone was awarded Agrow's "Best Manager with Strategic Vision" for her career-long leadership in biopesticides. Dr. Marrone received the NRDC's Growing Green Award in "Business Leader" category, to recognize new pioneers in sustainable farming and food. The company received the Governor's Environmental and Economic Leadership Award and a California Department of Pesticide Regulation IPM Innovator award. Dr. Marrone founded AgraQuest in 1995 and served as its CEO, Chairman and President until March 2006. AgraQuest commercialized biopesticide products that became the biological standards for their categories. Before AgraQuest, she was founding president and business unit head for Entotech, Inc. in Davis (CA), a biopesticide subsidiary of Denmark-based Novo Nordisk. At Monsanto, she led the Insect Biology group, which was seeking alternative ways to control insect pests. She is an alumni-elected trustee of Cornell University, Treasurer of the Association for Women in Science, Board member of the Foundation for Food and Ag Research and is past-Treasurer of the Organic Farming Research Foundation. She is Founding Chair of the Bio Products Industry Alliance (BPIA), a trade association of more than 100 biopesticide and related companies. She is on the UC Davis Ag and Environmental Sciences Dean's Advisory Council and served for many years on the Cornell University College of Ag and Life Sciences Dean's Advisory Council. She holds several hundred patents and is in high demand to deliver keynote addresses on the future and potential of biologicals for pest management, innovation and entrepreneurship. She was elected by her peers as a Fellow of AAAS (American Assoc. for the Advancement of Science). She has a B.S. in entomology with Honors and Distinction from Cornell University and a Ph.D. in entomology from North Carolina State University.
Kwan Chung MIN 
Partner
Yusarn Audrey

Kwan Chung Min is a registered Singapore patent attorney and a partner at Yusarn Audrey's patent department. He graduated with a bachelor's in electrical engineering from the National University of Singapore and has a graduate certificate in IP law from the same university. Mr Kwan's main areas of practice include electrical engineering and medical devices, particularly in integrated circuit control, medical device control and apparatus, fintech and applications of artificial intelligence. In addition, his work frequently involves construction technology, logistics application and industrial control systems. Increasingly Mr Kwan's work involves IP due diligence. In his quest to acquire IP knowledge in other jurisdictions, Chung Min was awarded the inaugural IP Academy Singapore and the Franklin Pierce Center for Intellectual Property (FPC) Summer Institute Scholarship. Chung Min obtained certificates in both IP Management and Advanced Patent Law. In August 2015, Chung Min was selected to represent Singapore by the Japanese government to participate in the Japan Patent Office (JPO) Training Course for Practitioners Specializing in Patents. Chung Min was awarded a full sponsorship by the JPO.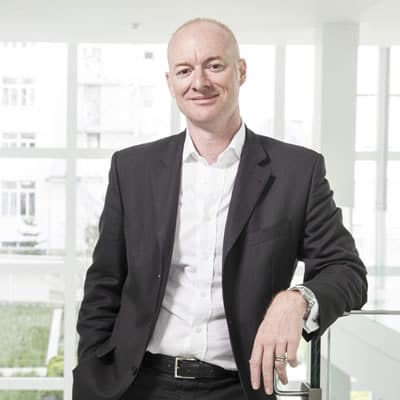 Dr. Ian ROBERTS
Chief Technology Officer
Bühler
Ian Roberts graduated in Chemical Engineering and obtained a PhD in Process Engineering from the University of Wales (Great Britain). From 1997 to 2009, he held various management positions at Nestlé, acting among other positions as internal management consultant, as Director of Innovation for Nestlé Mexico, and as Director of the Chocolate Centre of Excellence in Switzerland. He has been Chief Technology Officer at Bühler since 2011. He is also a board member of the academic institutions Wyss Institute and IFNC-EPFL and president of MassChallenge Switzerland. Ian Roberts was awarded European CTO of the Year 2016 and is a Fellow of the Institute of Chemical Engineers. Ian Roberts was born in 1970 and is British.
Keejoon SHIN
Founder & CEO
E Green Global Co., Ltd
Keejoon Shin serves as CEO of E Green Global Co., Ltd. He has 20-year experience in Bio, IT, and Agrotech industry. He founded a technology consulting company in 2001 and provided services to major global IT/BT companies. Prior to the consulting company, he worked for Korea's leading biotechnology company as a senior manager. He got a bachelor's degree in University of Columbia (New York, USA), majored in Economics.
Lisa SWEET
Head, Business Strategy, Centre for Global Public Goods
World Economic Forum
Lisa Sweet is the Head of Business Strategy and Engagement for the World Economic Forum's Centre for Global Public Goods, where she is responsible for engaging leading global and regional businesses in multi-stakeholder, 4IR-enabled, efforts to shape critical challenges including food security, environment and resources scarcity, and sustainable development. She also leads the Forum's work on protein, Meat: the Future. She has been with the World Economic Forum since 2011, serving from 2014-2018 as the Head of Agriculture, Food and Beverage Industries. Previously, Lisa worked with the United States Olympic Committee in Strategic Planning, and for Lehman Brothers in Investment Banking. Lisa holds a M.B.A. in Marketing from Kellogg School of Management, Northwestern University and a B.A. in Political Science from Yale University.
Uma SURANA
Senior Natural Resources and Agriculture Specialist
Asian Development Bank
Uma has 20+ years of experience in the agribusiness sector establishing new businesses and structuring/executing financing transactions along the agribusiness value chain (producers, traders, processors, end-users). At the ADB, she is part of the Experts Pool within the Sustainable Development and Climate Change department. Her main responsibility is to support the scaling up of private sector operations in the agribusiness sector. Prior to joining the ADB, she worked for Ecom Agroindustrial Corp, a leading soft commodities supply chain manager. Prior to Ecom, Uma was a Managing Director for Societe Generale's Energy and Natural Resources division where she managed the bank's soft commodities business in the Americas and Asia. Uma earned an MBA in Finance from Columbia University Graduate School of Business and a B.A. in International Studies from The American University.
Stephan TITZE
President  
Incitec Pivot Fertilizers
In January 2019 Stephan Titze took up a new role as President of Incitec Pivot Fertilisers, the largest fertilizer company in Australia, based in Melbourne. In 2014 Stephan became Head of the Asia Pacific Division and the Chairman of China, for Netafim, the World's leading irrigation company from Israel. Between 2000 and 2014 Stephan held several senior positions in Syngenta in crop protection and seeds. These included Syngenta's Head of North East Asia Territory in Tokyo and President of Syngenta Japan and Korea, General Manager for Syngenta China in Shanghai, President Director of Syngenta Indonesia in Jakarta and Marketing Manager of Syngenta Australia, based in Sydney. He also served for 5 years as the Chairman of the Crop Life China and as Vice President of the Swiss Chamber of Commerce in China. In 2011 he won the prestigious award as the Swiss CEO/Entrepreneur of the year. Stephan Titze is originally from Switzerland but moved to Australia at the age of 21 to study Agriculture. He graduated in 1988 with Bachelor of Applied Science (1st Class Honors) in Rural Management, Agriculture Marketing from the University of Queensland. He started his career in ICI Australia, and later joined Zeneca in the UK in various roles in Global Marketing, Market Development Manager Europe and managed a number of European and East European Countries. Stephan now lives in Melbourne with his wife and 2 daughters. He speaks several foreign languages such as German, French, Italian, English, Indonesian, Chinese and some Japanese.
Dr. Derek WANG
General Manager
Alibaba Cloud Singapore
Dr. Derek Wang is the General Manager of Alibaba Cloud Singapore, leading teams across marketing, sales, pre-sales and technical support, to deliver success for Singapore customers in Cloud Computing and Data Intelligence. He joined Alibaba Group in January 2014, and led the global technical team responsible for Alibaba's cloud solution design & delivery, before assuming his current role.
Nathan ANDERSON
Co-founder and CEO
ScanTrust 
Nathan currently serves as CEO at ScanTrust, a Swiss start-up he co-founded that leverages its invention of the world's first secure QR codes and blockchain to offer smart packaging solutions to combat counterfeits, enable supply chain traceability and increase end-consumer engagement. Nathan has extensive international experience in start-ups and scaling and a deep understanding of the Chinese market, where he has been based since 2005. He is also a dedicated supporter to impactful social causes, serving on the Board of Directors of the Bruce J. Anderson Foundation and the Advisory Board of the CadaVida Foundation, as well as being a Founder of the GoodChain Foundation, an industry consortium foundation for companies focused on societal impact by way of doing good business.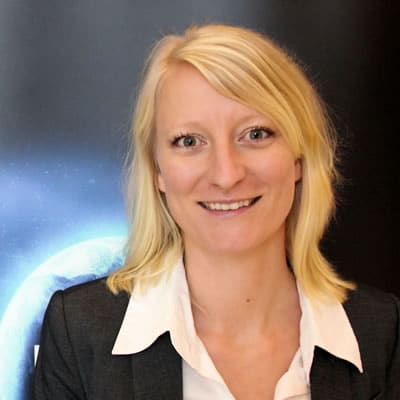 Stefanie BEITIEN
Director, Partnerships
Eco-Business
Stefanie is Director of Partnerships for Eco-Business, one of the leading news resources for cleantech, responsible business and sustainable development. She is committed to help advance public awareness and stimulate debate about sustainable development. Stefanie is a senior executive with 18 years of experience in marketing and management. As an expert in business development she establishes profitable partnerships with stakeholders across all sectors. Her previous expertise was in leading sales and marketing activities in the automotive and licensing industry of luxury and premium brands. She was formerly Managing Director for Live Card Management, leading Ferrari's global licensing business in the credit card industry. Prior to this assignment, Stefanie held various marketing positions in Pirelli Tyre Group, both in the international headquarters in Milan and in Munich. Stefanie regularly moderates and speaks at events in the sustainability space. She studied international business administration and is fluent in German, English, and Italian.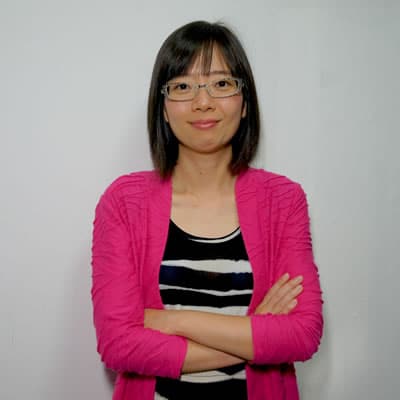 Ann KOH
Reporter
Bloomberg News
Ann Koh has covered energy markets for more than a decade, writing for Bloomberg News on the intersection between prices, people and investment decisions. Some of her stories include the Asian impact of the U.S. shale oil boom, punters in China speculating on petrochemicals futures, and how a slump in natural gas prices prompted companies to make proteins from methane to feed animal livestock.
Thomas HAYES
Analyst
Lux Research
Thomas Hayes, based out of Lux Research's Singapore office, is an Analyst on the Emerging Ecosystems in Agrifood and Health team, specializing in food and nutrition. Before joining the Emerging Ecosystems in Agrifood and Health team, Thomas was a member of the Consulting team where he conducted project-based, deep-dive analyses for clients, largely within the food industry. Prior to joining Lux Research, Thomas was a Research Associate at Cambridge Polymer Group where he conducted materials consultation, R&D, and analytical testing for numerous clients. Thomas received his B.S. in Chemical Engineering from Northeastern University and is a Master of Business and Science (MBS) candidate at Rutgers University, concentrating in Global Food Technology & Innovation.
Tim HILL
Managing Director
South East Asia Business Research 
Tim produces strategy studies, whitepapers and special reports on Asia's growth trajectory, helping organisations with their strategy plans. Recent studies and publications include Asean's energy mix, the cooling crisis, flood controls, and the Asean Economic Community. His opinion pieces and articles have been published in Eco-Business, The Business Times and the Straits Times as well as other regional newspapers. He is a regular speaker and conference moderator for industry and client events. Tim has worked in B2B research and media in Asia since 1992 with organisations such as the EIU and Ipsos Business Consulting. Prior to this, he was a Captain in the British Army where he received medals for active service in Cyprus (UN) and Iraq. He has an MBA from Henley Business School in UK, and is a registered consultant with the IMC Singapore. He enjoys sailing around Southeast Asia's islands with his family and cleaning beaches.
Gary SCATTERGOOD
Regional Head- APAC
William Reed / FoodNavigator-Asia
Gary Scattergood leads William Reed's Asia-Pacific team based in Singapore. The company publishes the marketing-leading digital titles FoodNavigator-Asia, NutraIngredients-Asia and CosmeticsDesign-Asia, as well as organising a number of high-level food, hospitality, nutrition and cosmetics conferences, awards and summits. Gary started his career as a journalist in UK, where he we went on to edit several newspapers and consumer titles, before taking senior leadership roles in business-to-business media and events companies across the food, travel, retail, advertising and media industries. He opened William Reed's first Asia Pacific office in Singapore in 2016 and has spearheaded the expansion of its editorial, events and commercial operations across the region. Gary has hosted, presented and moderated at conferences and awards shows around the world, and has regularly appeared on TV and radio to discuss the food and nutrition, travel and tourism, and media and marketing industries.